Services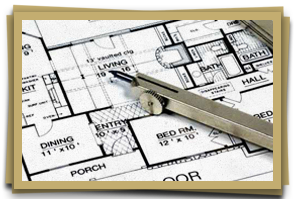 Timber Ridge Construction is a design and build contracting company in Marquette, MI that has helped shape homes in the Upper Peninsula since 2002. Our services are designed to avoid many of the pitfalls associated with typical projects.
Pre-Construction Services:
Timber Ridge Construction has learned early on that problem-free projects begin with a thorough pre-construction effort from a combination of sources–our construction team and estimating staff, the project architect, and any major subcontractors, all in close communication with the owner.
Timber Ridge Construction's expertise adds value to projects as alternatives are studied, budget and schedules are developed, and design decisions are made.
We offer the following pre-construction services:
Design Services
Scheduling and planning
Cost estimating
Identification and procurement of long lead items
Permit and utility coordination
A service that sets us apart is our abilities in delivering projects using the design/build delivery method. We believe Design/Build is a cost effective approach for many types and cost ranges of projects.
Construction Services:
At Timber Ridge Construction, we dedicate ourselves to providing excellent communication services, project details, and workmanship, regardless of the size of the project.
Our construction services include:
On-going estimating and long-lead item ordering
Contract negotiations with clients and subcontractors
Job cost monitoring and evaluation
Schedule development and monitoring
Full-time on-site supervision
Building envelope coordinator
Safety training and compliance
Quality control
Post-Construction Services:
The goal of our construction effort is the delivery of a problem free building. We take responsibility for what we build, and our Warranty Service program reinforces that commitment.
At building turnover, we provide:
Operations and maintenance manual
On-site walk through training for home owner
During the warranty period, we provide:
Call-back service
Walk-through at the end of the warranty period